Suppliers
Optimize your working capital and take control of your cash by getting anticipated payments of your open invoices!
Thanks to a unique collaborative model, your clients partner with Digit89 to provide you a direct access to cash based on their financial health.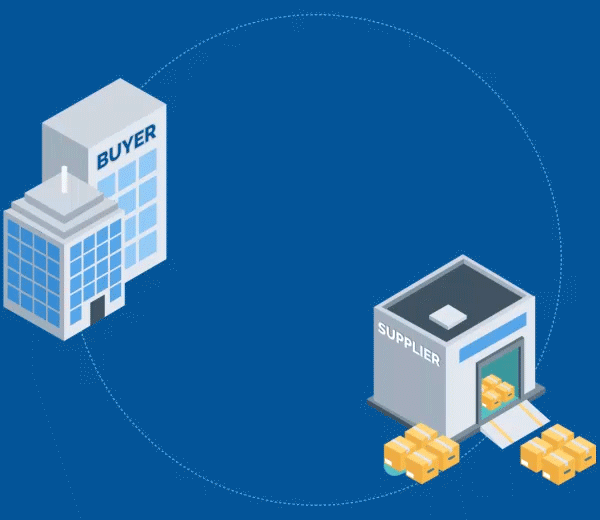 3 clicks to get your money
Register online to the platform for free and without any engagement.

Find your participating customers on the platform, and visualize your sales invoices related to it.

Select the invoices of your choice and confirm your basket.

Receive the payment of your invoices from Digit89 within 48 hours, in exchange of a small fee.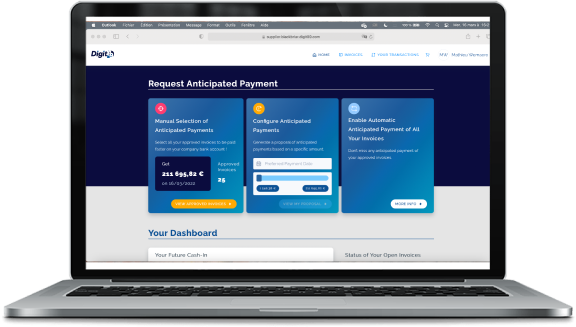 5 reasons to choose Us
No commitments
Access the platform for free without any set-up costs.
Fast
Get your payment within 48 hours, without holdback reserve and non-recourse.
Accessible
Your financial situation doesn't impact your eligibility nor the costs.
Flexible
Select only the invoices of your choice, when needed.
Affordable
Because your client endorsed the program, you get a smaller fee on your
Don't hesitate,
join us now !
Q&A
Client
How much does it cost?
As client, you can endorse the program for free.
Thanks to our standard integration model, implementing Digit89 is very easy and without any impact on the current processes of the client. Moreover, Digit89 takes care of everything: onboarding of your suppliers, financing of anticipated payments, …
How does it improve your ESG scoring?
With Digit89, you support the economic sustainability of your suppliers by providing them with an easy access to cash. You participate in a real solidarity initiative.
Moreover, Digit89 enables you to provide real financial incentives to your suppliers for sustainable improvement.
How does it improve your working capital?
By providing your suppliers with a solution to get anticipated payments of their invoices, it enables you to maintain or extend your payments terms.
Supplier
How can I access the platform?
Platform access is completely free and without any commitment. Create your account to access your personalized dashboard and request early payment of your invoices.
Can I choose which invoices to finance?
Yes, with Digit89, you choose the invoices you want anticipated payment for, when needed.
How much does anticipated payment cost?
No fixed costs, Digit89 service fee is a small rate calculated on the invoice value.
Our pricing is based on the creditworthiness of your client and the financing period. Your size or your current financial situation doesn't impact the rate.