Transparency & flexibility
The Digit89 Collaborative Reverse Factoring platform is an innovative solution that allows suppliers to quickly get financing of their invoices at an attractive cost regardless of their size or financial situation.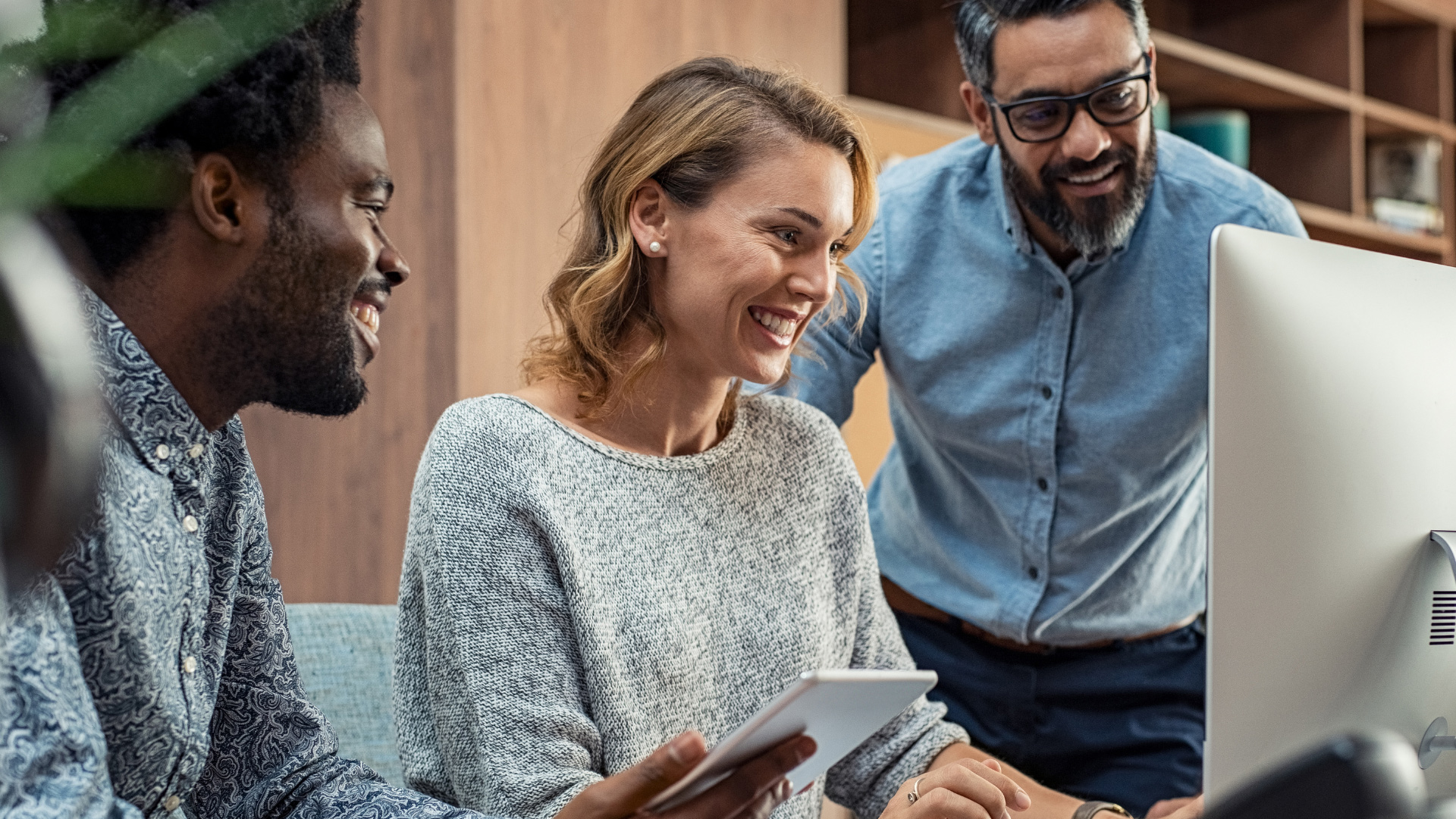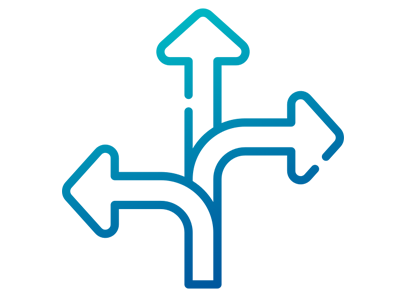 Flexibility
"À la carte", you can choose the invoices for which you would like to get an early payment.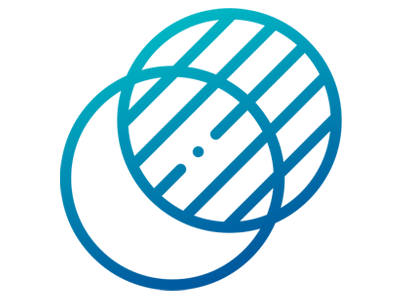 Transparency
There is no fixed fee. For each request, the transaction fee is clearly indicated (in % of the invoice amount) and automatically deducted from the early payment.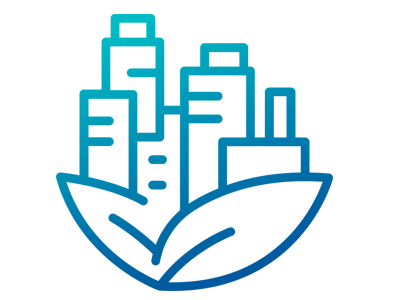 ESG-incentive
Digit89 integrates ESG criteria. Depending on your ESG score, you benefit from a more or less interesting early payment rate.
How is the fee per transaction defined?
Collaborative Reverse Factoring (or collaborative anticipated payment) is a solution initiated by the client (the buyer) which allows its suppliers to receive, through Digit89, the anticipated payment of the invoices of their choice.
Buyer's creditworthiness
The transaction fee (%) is based on the financial condition of the buyer and not the supplier who benefits from the early payment. The supplier therefore benefits from the financial reputation of its client.
Decreasing rate
The Digit89 fee (%) is decreasing according to the time remaining before the due date of the invoice. The closer the early payment request is to the due date, the lower the transaction fee will be.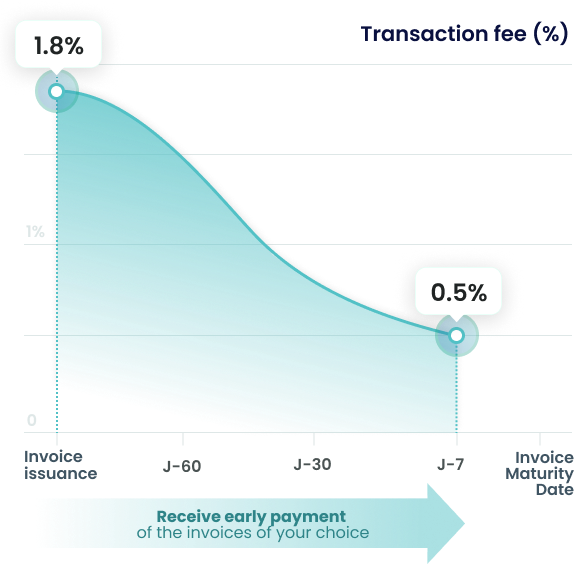 Pricing as of March 2023
Why are we more cost-effective?
Free access
Access to the basic Digit89 platform is free of charge for both the suppliers and the buyer. This already enables users to benefit from a free dashboard to monitor their outstanding invoices.
No fixed fee
There are no fixed fees, allowing users to pay transaction fees only when using the anticipated payment service.
Initiated by the buyer
When joining Digit89, the buyer connects their accounting system directly to the Digit89 platform. This upstream collaboration enables Digit89 to finance exclusively invoices that have already been approved by the buyer. The risk is therefore lower and based on the good financial reputation of the buyer. This explains Digit89's ability to offer early payments within 48 hours, non-recourse and in exchange for an affordable transaction fee.

What are the eligible (financeable) invoices on Digit89?
Only invoices approved by the buyer.
Only invoices with a due date more than 7 calendar days away.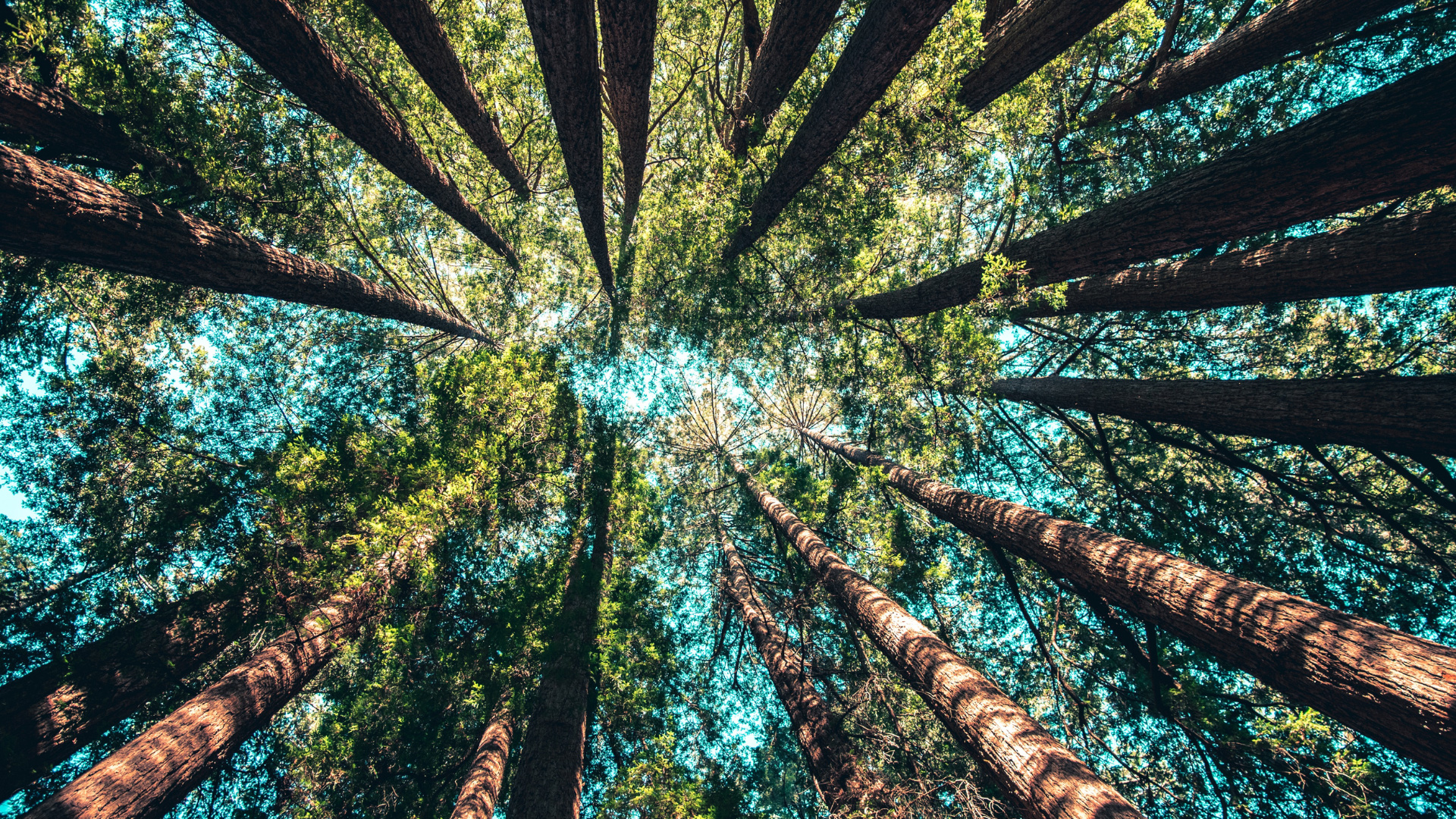 What is ESG scoring?
We also give suppliers using the Digit89 platform the opportunity to assess their ESG score online (evaluating their environmental and societal impact).
The supplier's ESG score can positively impact their transaction fees on Digit89. Indeed, the better the ESG score, the better the rate the supplier will benefit from on the platform.